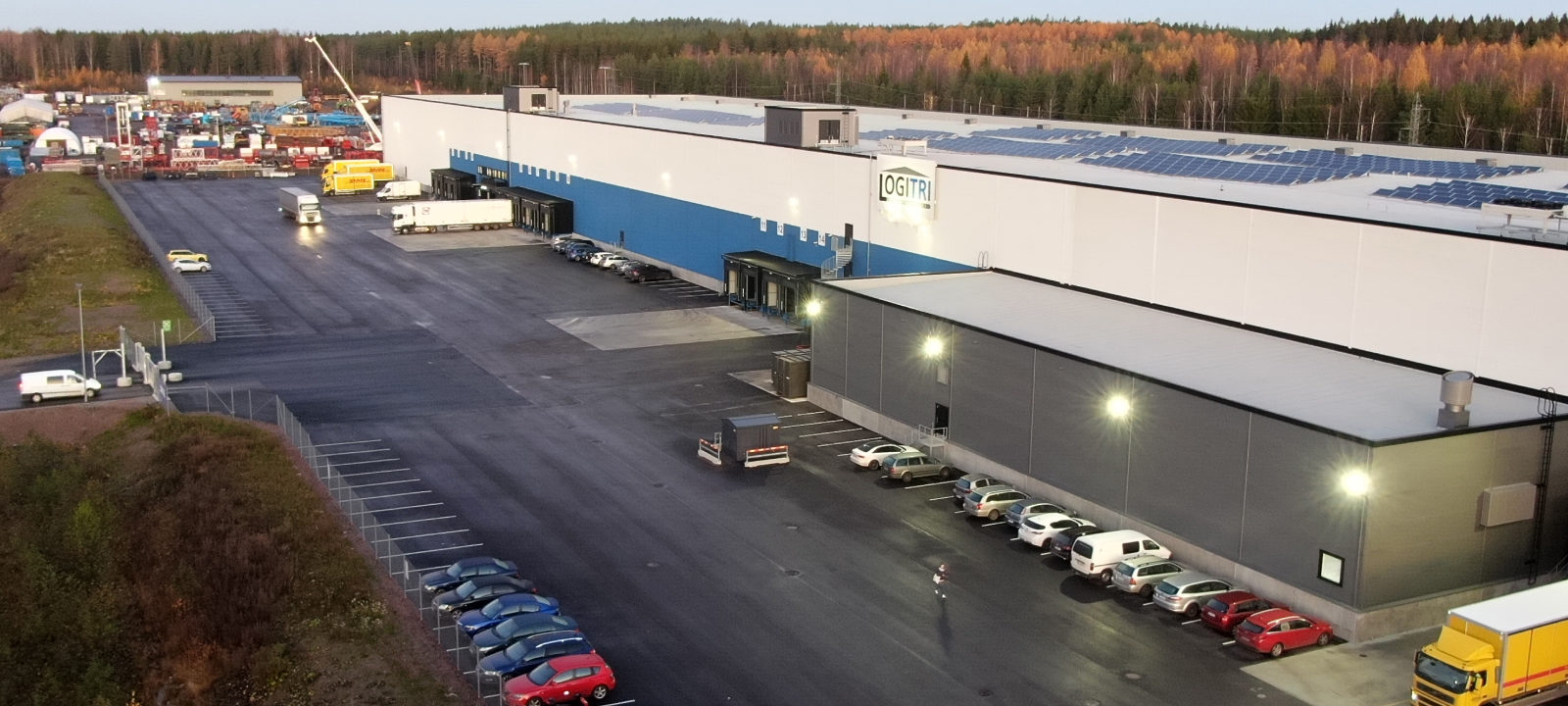 Logistic center
Högberginhaara 10, 04360 Tuusula
Tuusula Logistic Center has temperature-controlled warehouses for storing foodstuffs. On the center's roof a 380,000kWh solar plant with 2262 solar panels generates 15% of the energy used by the center.
52,000 m2
of modern storage space
5 km /
3 miles
To Helsinki-Vantaa Airport
17 km/
10.5 miles
To Vuosaari Harbor
Connections
Tuusula Logistic Center is located near Helsinki-Vantaa Airport, and Vuosaari Harbor is not far away either. Ring Road III with its good connections to all the main roads is nearby and in future Ring Road IV will pass next to the center.
Request for a quotation for logistic services
Tell us what your company needs. We help you to choose the right option and tailor our services to your requirements.